Join us at ECR 2019
Meet the experts in healthcare financing, February 27 – March 3 in Vienna.
European Congress of Radiology (ECR)
February 27 – March 3
Austria, Vienna
DLL will attend the European Society of Radiology, the international, leading event in radiology held in Vienna, Austria for the 25th anniversary year, February 27 – March 3.
Meet DLL's healthcare financing expert, Romain Divoux to learn about our ability to develop tailored financing solutions for healthcare equipment and technology manufacturers and dealers.
Schedule a meeting to connect today.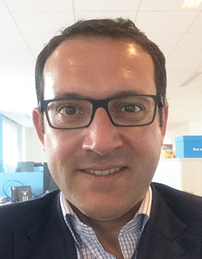 Romain Divoux
European New Business Development Manager