Publications
Access important research on equipment and technology trends for suppliers.
Learn more about Life Cycle Asset Management
Two dilemmas that business owners constantly face, are whether to invest in new - or pre-owned assets and whether to invest in ownership or to rent the assets instead. In response to these dilemmas, DLL has developed the vision Life Cycle Asset Management, which we have further formulated in a series of publications.
Publications to download
Refurbishment: Road to succes
Refurbishment can deliver several benefits including a strategic advantage, increased market share, higher profit margins and an enhanced customer perception. DLL dove into the organizational implications of starting refurbishment business and tried to deepen the understanding of its concept.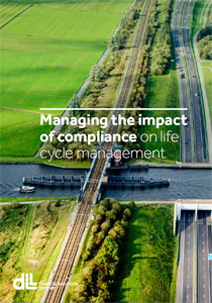 Managing the impact of compliance on life cycle management
Compliance is perceived by many organizations as a barrier to doing business, and the impact of compliance on re-use, refurbishment and remanufacturing of assets is often unclear. Which laws, regulations and standards should manufacturers, dealers and resellers take into account when moving assets into a new life? And what impact will it have on their operations?
Enhancing service contracts to minimize dispute risk
Manufacturers, dealers and resellers are increasingly 'servitizing' their business model, thereby moving from selling a product to offering a service. This whitepaper clarifies which contract elements could and should be addressed to help you reduce the risk of any disputes arising with your customers. This whitepaper is available in English and Spanish.
Servitized business models: organizing for success
DLL developed a whitepaper about the implementation of servitized business models. Next to an innovation process, servitization is also a transformation journey. To be successful, companies need to develop the required capabilities to deliver services and solutions that can supplement their traditional product offering.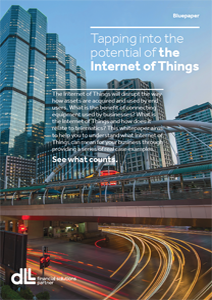 Tapping into the potential of the Internet of Things
The Internet of Things (IoT) will disrupt the way how assets are acquired and used by end users. DLL sees IoT as one of today's game-changing trends and potentially opening new revenue streams for manufacturers within several industries. This bluepaper aims to help you to understand wat IoT can mean for your business.
Professionalizing used asset sales with dedicated promotion materials
Our new bluepaper "Professionalizing used asset sales with dedicated promotion materials" is the result of researching 362 examples of manufacturers and dealers whom already promote their used assets. It highlights key elements to consider in the process of creating promotion materials and inspires to get the best out of your used asset sales! This paper is available in English and French.
Improving pre-owned solutions by understanding the buyer
In this whitepaper DLL explains the difference between the traditional and pre-owned buying processes. We address the decision-making criteria buyers of pre-owned assets take into account and describes how manufacturers and dealers can influence the risk perception that is frequently associated with the purchase of a pre-owned asset. This paper is available in English, Dutch, French and German.
Sustainable returns by recovering used assets
Based on a research amongst DLL's manufacturing partners, we developed a whitepaper on closed loop supply chains and the process from recovery of used assets until re-use. This whitepaper is available in English, Dutch and French.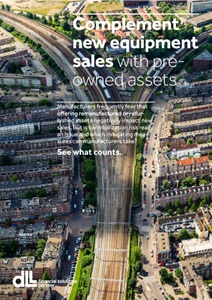 Complement new equipment sales with pre-owned assets
DLL developed a whitepaper on the cannibalization risk when customers obtain pre-owned assets. We conclude that remanufactured or refurbished assets may even enhance financial performance.
Realizing the opportunities of the circular economy
DLL executed a study with entrepreneurs and business partners on the questions they have when faced when exploring circular economy and usage based businessmodels.
Life Cycle Asset Management team
Would you like to investigate the role of financing for your second life business? Please contact us.
Thank you
We will get back to you as soon as possible.