Healthcare
Financing a better future
Generates added value
We help medical care suppliers active within paediatrics, oncology, dialysis and dental care obtain the advanced medical equipment and technology needed to help patients improve and maintain their health. Our partners comprise leading manufacturers and suppliers in fields such as diagnostic imaging and surgical precision equipment. We also offer customised programmes for dental, veterinary and medical clinics.
In-depth insight into your business
Aging world population
One out of eight people are over the age of 65 today. That figure will be one out of five in 2030.
Government spending
A country's economic situation impacts how much funding health and medical care can receive from the authorities.
Quick development
Quick development and increased competition from non-traditional players such as technical companies and retailers entail both opportunities and challenges for existing medical and health care suppliers.
Our solutions
Financial leasing
Facilitation of equipment ownership at the end of the period.
Cost per unit
Pricing based on monthly use. Different structures are available such as cost per test.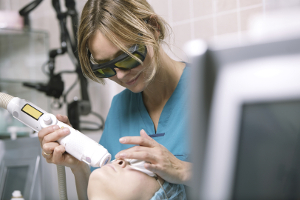 Customised solutions
Structures and terms and conditions adapted to the specific needs of your business within life science or health and medical care.
Total financing
Customised solutions that enable financing packages (equipment, consumer goods, service, insurance, etc.) that can include user-based components.
Operating leasing
Leasing that offers flexible options for purchases, upgrades, equipment returns or continued financing.
Life Cycle Asset Management
A business model based on the insight that end users value equipment usefulness over purchasing or owning it, while the manufacturer manages the equipment's life cycle from production to disposal.