"Finding finance for new technologies can be difficult, as many lenders are cautious of the unknown. Here, DLL is ahead of the curve, working closely with operators in the market to understand what support businesses will need."
Michael Hart, Fleet Solutions Head Americas, DLL
Financing change with DLL
There are three key ways that DLL is helping businesses to finance emerging technologies, from the electrification of vehicles to the automation of warehouses. But the right solution will always completely depend on a business's particular needs. Our DLL Fleet solutions experts can give the expert advice needed.
Learn More
Hear from our Fleet Solutions experts
Flexible leases for emerging technologies, integrated finance for specialist assets and how to reduce Total Cost of Ownership with a new approach. These are just a few of the things that Michael Hart will introduce to you as he invites you to read our blog.
"DLL brings the insight of working with a variety of companies globally and combines that with local market understanding to provide leasing options that take away much of the current market uncertainty caused by the Covid-19 pandemic."
Michael Hart
Fleet Solutions Head Americas, DLL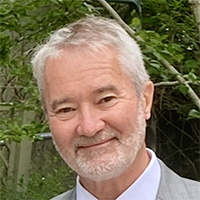 "DLL always takes a consultative approach, considering the genuine customer needs and looking at the benefits to each application to find the solution that fits, is cost-effective and provides flexibility"
Steve Cole
Asset Manager, DLL
DLL understands the unique needs of our customers around the word and offers proven solutions to help business thrive.