The Journey you can expect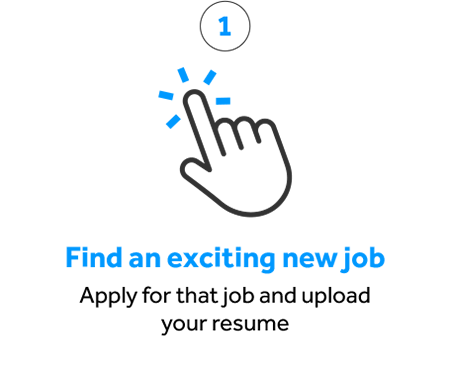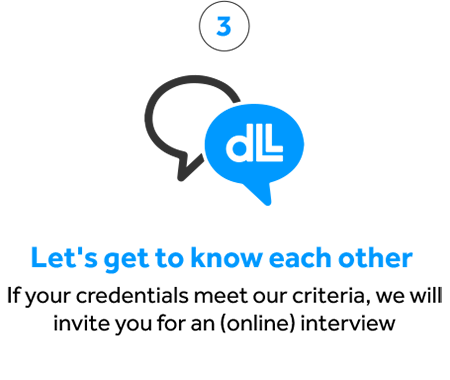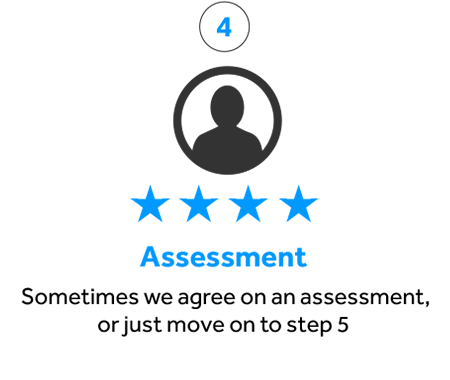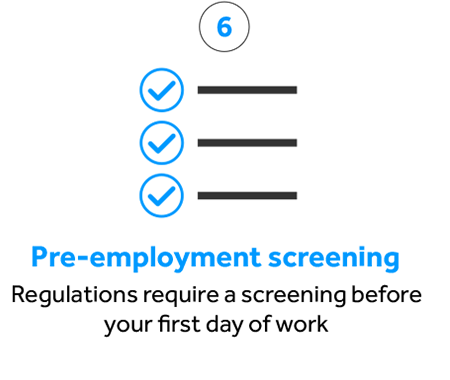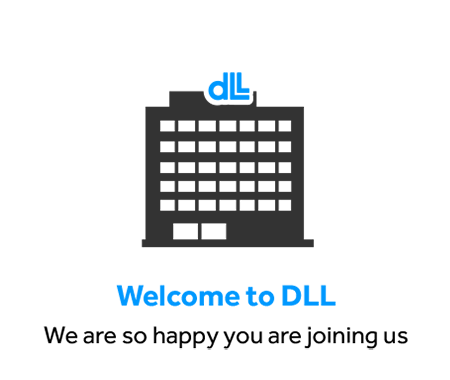 Step 1


You find an exciting job at DLL

Check out our job vacancies via the search tool on our careers page. You can filter by locations and the types of roles that interest you. When you find an inspiring job, just click on the "Apply button", fill in your credentials and provide your resume via the "Upload button". You will receive a confirmation message once your resume is uploaded.


Step 2


We review your details

Our Global Talent Acquisition team will decide if your skills and experience meet the objectives set by the hiring manager. You can expect a response from us within one week after the vacancy closing date, which you can find in the vacancy description.


Step 3


We get to know each other

If your skills and experience align with our hiring objectives, we may invite you for an in person or online interview with one of our Global Talent Acquisition team members. Sometimes you will have more than one interview, or to use your time as efficiently as possible, more than one DLL member will join the interview. We will inform you upfront with whom you will be meeting.


Step 4


We might do an assessment

For some roles, a regulatory, skills or knowledge assessment is part of the hiring process. If this is the case, we will inform you during the initial interview.


Step 5


Let's talk about your offer

When you are about to become a member of DLL, it's time to talk about your compensation package. In addition to highly competitive salaries, we also offer very attractive perks and benefits. Some of these are globally applicable. Some are adjusted to local regulations and customs. But one thing is for sure: the entire package will be interesting!


Step 6


We do a pre-employment screening

Once you have signed your contract, there is one last step before we start working together. As DLL operates in the banking sector, regulations require a screening before your first day of employment. This will include a background and employment eligibility check.