Offer your customers payment flexibility for software and subscriptions
Use payment flexibility to capture and retain more customers
Software licenses and subscriptions represented 40% of all technology financed in the US. Why? Payment flexibility allows customers to manage IT budgets, ROI considerations, and cash flow.*
Financing is the most prevalent method to acquire software licenses and subscriptions
Software licenses and subscriptions represented 40% of all technology financed in the US. Why? Payment flexibility allows customers to manage IT budgets, ROI considerations, and cash flow.*
Method of Software Financing*
Value of software payment solutions
Payment solutions that are tailored to the unique requirements of your customer can help them:

- Acquire more licenses today without budget creep
- Take advantage of volume discounts while locking in price
- Match the payment terms to the utilization and accelerate ROI
- Empower business line decision-makers
- Improve forecasting
- Streamline renewals by removing the traditional expense spikes

---
"If the license has a three year term, even fortune 500 companies would prefer to make payments over three years in order to match the payments with the use of the product."
– William Veatch, Morrison Foerster (Source: The Monitor Nov/Dec 2014)
---
Flexible contract options
Your catalyst for flexibility.
Monthly, quarterly, semi-annual, and annual payment structures, payment deferrals, seasonal and ramped payments, and non-appropriation of funds for SLED.
What can be financed?
- Perpetual license
- Term license
- Single and multi-year subscription
- Single and multi-year maintenance

Flexible payment structures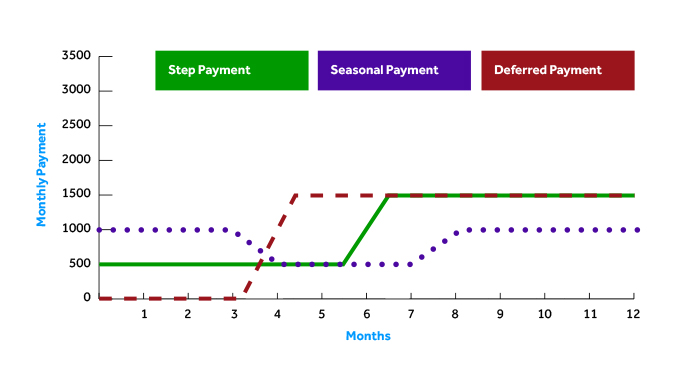 Step payment:
- Lower payments to start contract
- Match payments to project cash flow
- Step up or down and predictable

Seasonal payment:
- Payments match seasonal cash flow
- Flexible and predictable

Deferred payment:
- No payment to start
- Typically deferred 90 days
- Fixed payment for remainder

How U.S. companies view payment solutions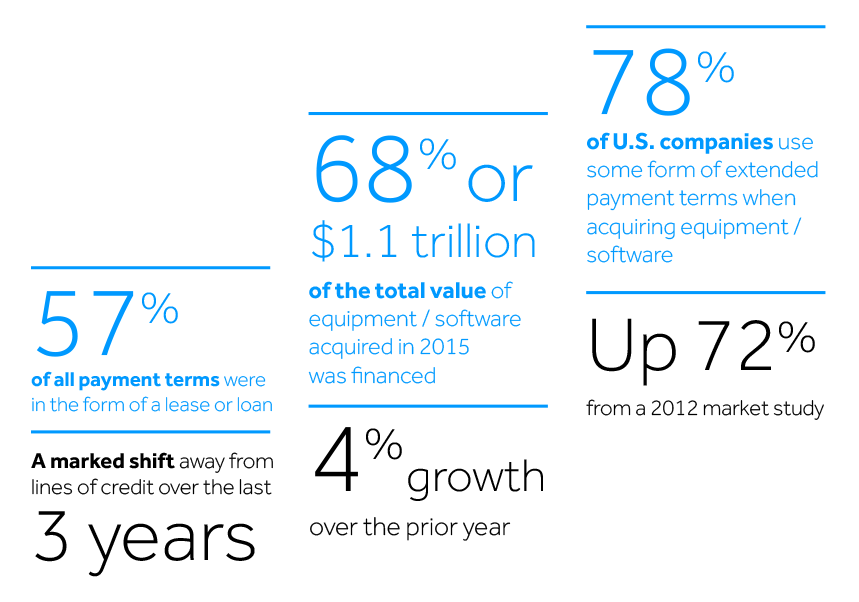 Why DLL?
*Stats referencing 2016 report.
Feel confident with a global finance leader
With 50 years of experience, DLL understands the unique needs of our partners around the world—and offers proven solutions to help businesses thrive.