Growing stronger partnerships in Agriculture
See what counts.
Adding value
We offer financing solutions for food processing and packaging companies including loans, leases, progress payments and solutions for extended service contracts.
Whether you are looking for a retail or inventory finance program, or both, DLL can help. To add DLL's products and services to your dealership, complete our application.
Our solutions
Vendor finance
We offer asset-based financing programs to equipment manufacturers, dealers, and distributors. And our in-depth market knowledge and industry expertise means we can provide financing options customized to your goals, processes, and distribution channels.
Commercial finance
Inventory finance facilities dedicated to specific manufacturers and not provided on a first-come, first-served basis. You can also sponsor floor plan programs to ensure equipment availability and to level your production capacity.
Retail finance
Customized payment schedule programs to match your customer's cashflow and financial merchandising programs that drive repeat sales.
Asset management
Creating value through an asset's entire life cycle to help vendor partners meet sales and growth objectives.
Asset risk solutions
DLL works with partners to provide insurance and asset protection solutions to thousands of lessees every year. Extra protection in case it is needed.
50,000 tractors

We've financed over 50,000 tractors globally. That's more acres plowed and more seeds sown.

The rural population continues to diminish.

That's why we support the financing of the agricultural equipment farmers need to be more efficient. We finance advanced precision farming solutions and traditional implements too.

We finance thousands of dealers

We support the sale of equipment by making it readily available at thousands of dealer locations.
Understanding the heart and soul of your business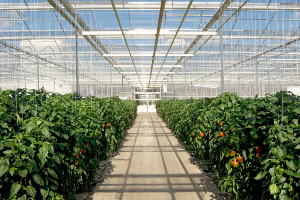 Resource scarcity
The growing world population means current consumption patterns will be impossible without better use of resources and more sustainable solutions.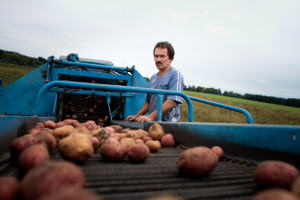 Population growth
By 2050, the world population will reach some 9 billion (2 billion more than now). So food production needs to increase at an ever stronger pace.
Seasonal payments
We understand the seasonal nature of your business, offering flexible repayment structures geared to your cashflow needs.
We've changed to serve you better
Agricredit, which has been a part of the DLL family since its inception has grown greatly over the last several years. Agricredit has expanded its scope and are now proudly financing golf and turf equipment, as well as food packaging and processing equipment. To better reflect our expanded scope, we will rebrand to DLL. As we transition, we will maintain our strong business relationships and will align our brand with the rest of the organization. Our brand reflects our role in today's economy, our commitment to partnership, and seeing what really counts for your business.
Sales support
Contact us if you want to know more about Food & Agriculture
Thank you
We will get back to you as soon as possible.