Move towards a brighter, greener future while driving down your Total Cost of Operation
We partner closely with you to understand the unique needs of your business. Our Waste Management experts will customize financing solutions that help improve your process, business continuity and performance and lower your total cost of operation.
With DLL, you'll benefit from our deep expertise in fleet equipment financing and innovative products and services tailored for recycling equipment, waste collection trucks, cleaning vehicles and waste containers.
Discover a better way to finance your equipment
Industry and asset expertise
Total Cost of Operation
(TCO) reduction
Innovative Financial Solutions
Trends and new opportunities
Bright thinkers continue to develop new waste management innovations. DLL has collected the top 5 waste management trends to watch in this industry and how innovative financing opportunities can help companies to benefit from these new technologies
Download now
Financing success stories

"Market demand is increasing and is resulting in increased production. Thanks to DLL's financial solutions, the garbage trucks can be leased to clients."

André Beukers, Owner at E-Trucks Europe

Financing success stories

"We needed a financial partner that could be flexible. We wanted a partner willing to analyze our business model and see how we could finance it. We chose DLL to strengthen our investment capacity for the public contracts we bid on."

Valoriza
Smart, customized and flexible solutions
Pay per use
Today's marketplace is shifting away from traditional ownership models toward pay-per-use concepts. Are you seeking to match your payments with usage? DLL can customize an innovative financing solution that meets the needs of your business.
Learn more
Expert Spotlight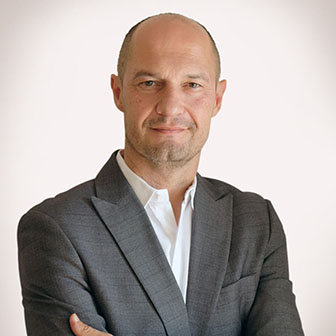 "Changing market requests require businesses to adapt quickly. With our flexibility and partnership approach, we're with you all the way. "
Martin Joli
Global Head of Fleet Solutions
"At DLL, we closely watch trends in waste management and other industries. We actively support new, sustainable business practices and technologies that marry profitability with environmental and social benefits."
Mark Hield
Senior Account Manager UK
"Understanding the needs of your business and tailoring solutions to fit is how DLL enables you to get the best value out of your equipment."
Tom Griffith
Account Manager US
We're with you all the way
DLL understands the unique needs of our customers around the world—and offers proven solutions to help businesses thrive. Get started today.