Fuel your business with DLL
Consider this your truck stop, with all the information you need to finance your equipment quickly and easily, open 24/7 and accessible wherever the road may take you.
Tools for financing success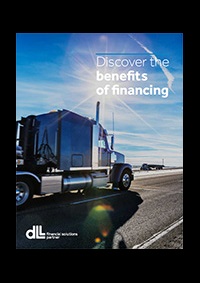 Benefits of financing
DLL is a global, experienced financial services provider with competitive rates and flexible lease terms. Learn more about doing business with us.
Download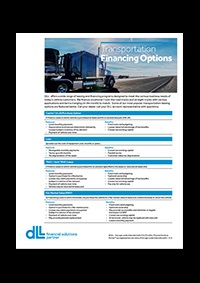 Financing options
Explore leases and loan types and flexible term options offered by DLL.
Download
Payment calculator (MS Excel format)
Use equipment price and flexible terms to determine the best payment scenarios for your customers.
Download
Additional leasing resources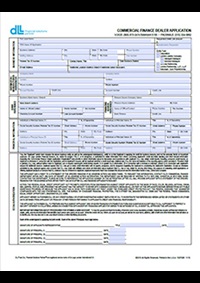 Wholesale Credit App
Our wholesale financing program gives dealers a competitive advantage by having equipment on hand.
Download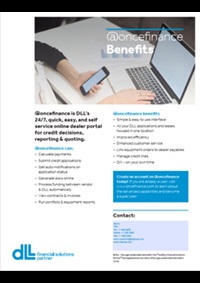 @oncefinance
Learn about DLL's 24/7 online dealer portal for credit decisions and reporting.
Download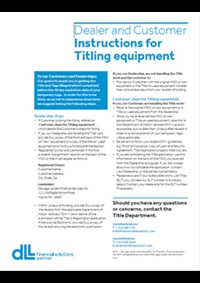 Instructions for Titling Equipment
Drive the title and tag process forward with our quick & streamlined instructions for dealers and customers.
Download